Dailey Precast History Timeline
Dailey Precast, LLC: A tradition of excellence for over 50 years.
1927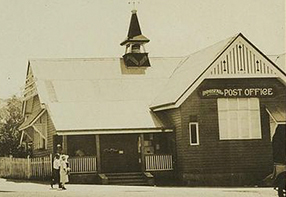 William E. Dailey started the business bidding on construction of schools, post offices and other buildings.
1930
Company expands into mining and processing sand and gravel.
1945
William E. Dailey's two sons, Don and William, Jr. started to work for the company full time and saw an opportunity to use sand and gravel to break into new market: ready-made concrete.
1954
Company incorporates and expands into the blacktop and general contracting business by building and paving roads using the blacktop and concrete it produced.
1965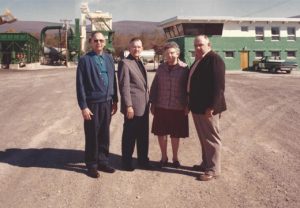 The shift from general contracting to materials supply begins and the third generation of the Dailey family starts to come on board.
1970
William E. Dailey, Inc opens Hot Mix Asphalt Plant in Shaftsbury, VT.
1975
William E. Dailey, Inc begins expansion of gravel mines and opens ready-mix concrete plants throughout southern Vermont expanding production and distribution of stone, sand, and salt products.
1986
William E. Dailey Precast Company is formed and enters into the precast concrete marketplace by producing septic systems, manholes and vaults.
1997
William E. Dailey Precast receives PCI (Precast Concrete Institutes) Plant Certification and enters into the precast-prestressed concrete parking garage marketplace.
2004
Peckham Industries buys both William E. Dailey and William E. Dailey Precast businesses.
2008
Dailey Precast expands precast plant; more than doubling in size.
2010
Dailey Precast casts Northeast's first Extreme Tee Beam.
2011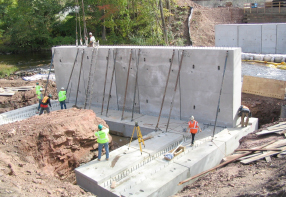 Dailey Precast provides first Total Precast Bridge Replacement in the State of Connecticut.